Frozen Twitter Account
At the moment, in Japan, many Twitter accounts of various artists and illustrators have been suspended suddenly without previous notice.
And in Japanese, what suspended services or products, are expressed as frozen (凍結).  So I attempted to realize the frozen twitter account and to show this phenomenon.
At first, I designed the case to put water, and printed by 3D printer with the transparent filament which I'd gotten.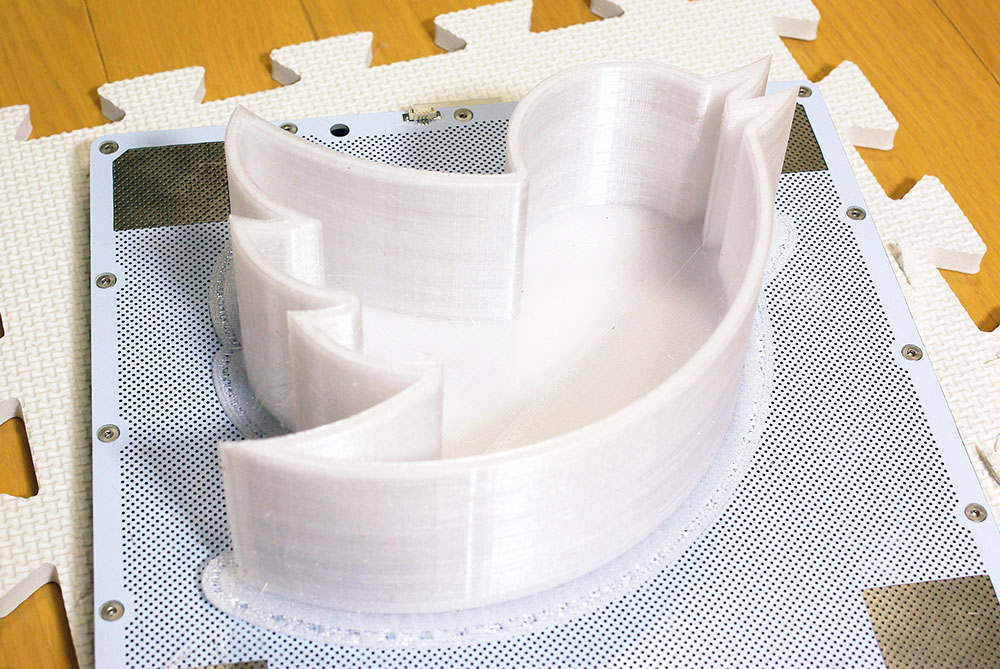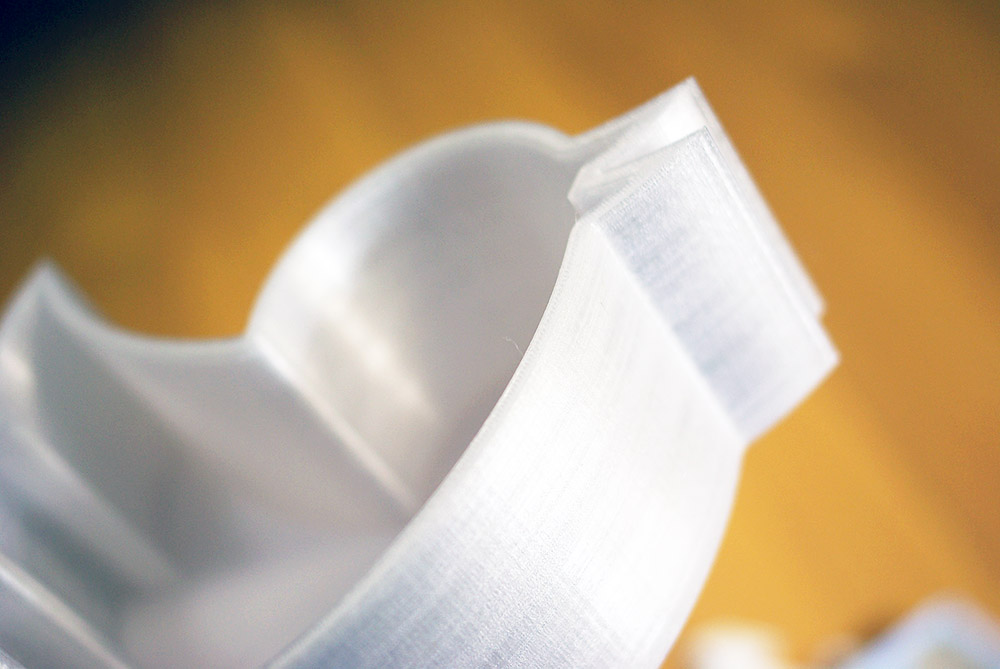 Next, I froze the case which filled water in freezer. So it provided a somewhat atmosphere. But there was defect that was easy to notice its plastic frame.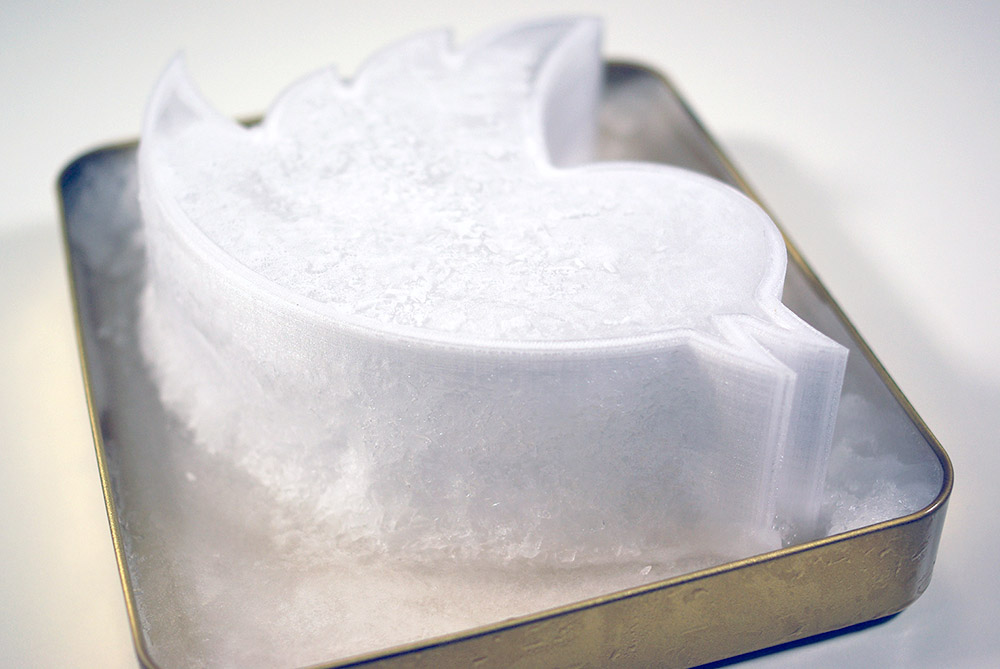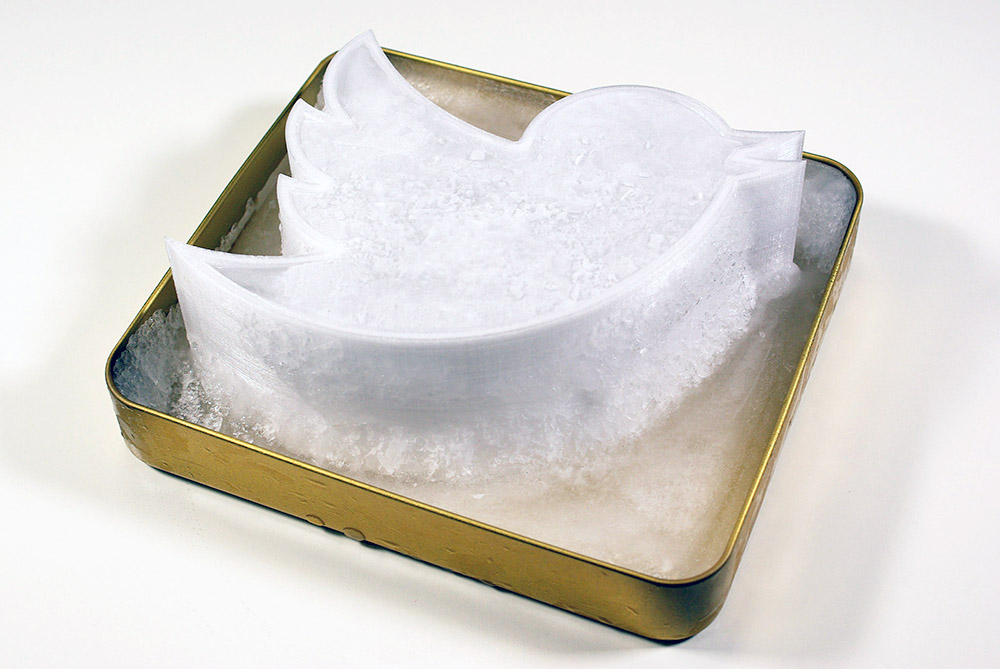 However, since I left that frozen stuff, that became a complete ice object which was shaped the twitter bird.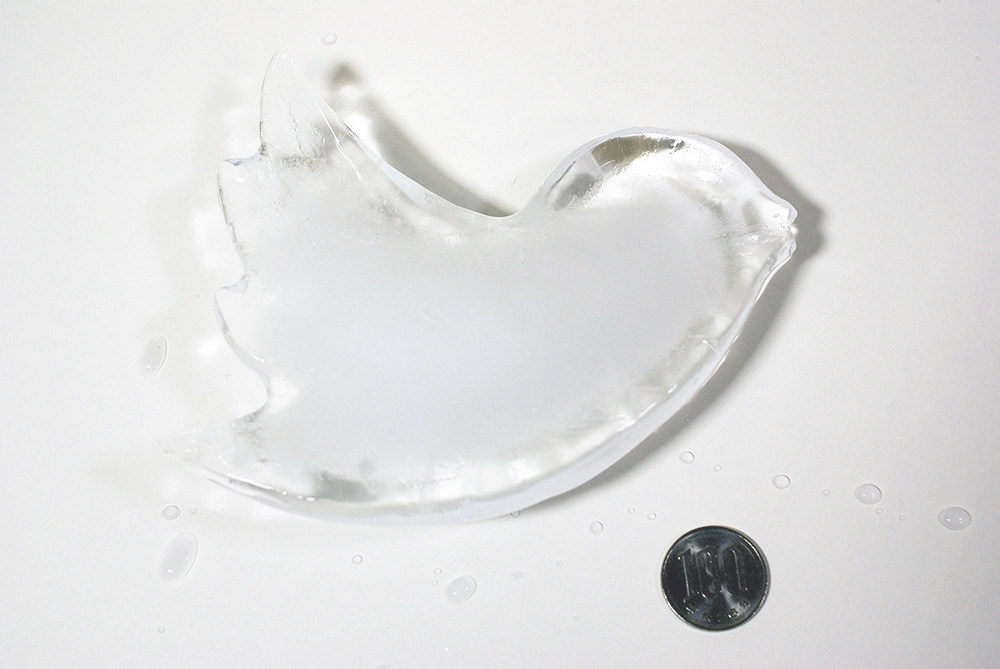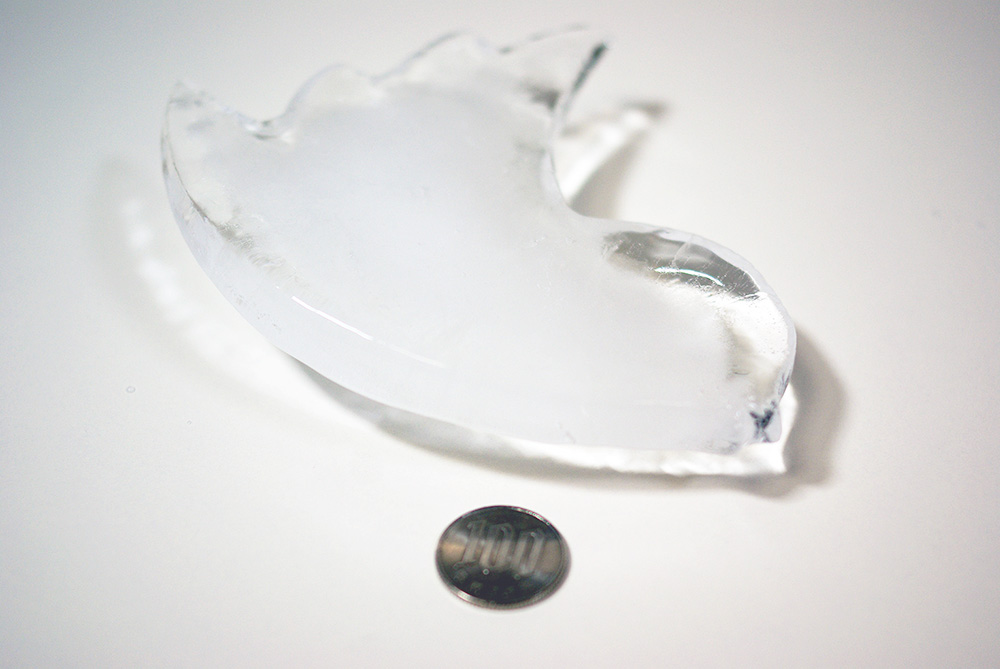 最近日本では、アーティストやイラストレーターのツイッターアカウントが、予告なしに突然凍結されるという事件が相次いでいます。
そこで私は、凍結されたツイッターアカウントを実体として具現化し、この現象を表現してみることを試みました。
まずCADで、水を凍結させる容器の図面を制作。そして入手した透明なフィラメントを使用して、3Dプリンタで出力します。
水を入れ、冷凍庫で凍結させてみました。雰囲気は出ていますが、型枠が目立つこともあり、今一歩です。
しかし、これを室温で放置して溶かすと、氷のみの鳥の形のオブジェができあがり、それらしくなりました。