Create my ideal woman body
About three years ago, I was enthusiastic about making a life-size ideal woman body, and I had made a prototype with 1/3 size.
I had a 3D printer called Zortrax M200 at home, and ZBrush, which I started as a hobby, was interesting, so it was a lot of fun.
今から3年ほど前ですが、等身大の理想の女体を作ろうと意気込み、1/3サイズで試作したことがありました。
家にはZortrax M200という3Dプリンタがあり、さらに趣味で始めたZBrushが面白かったのでかなり楽しい活動でした。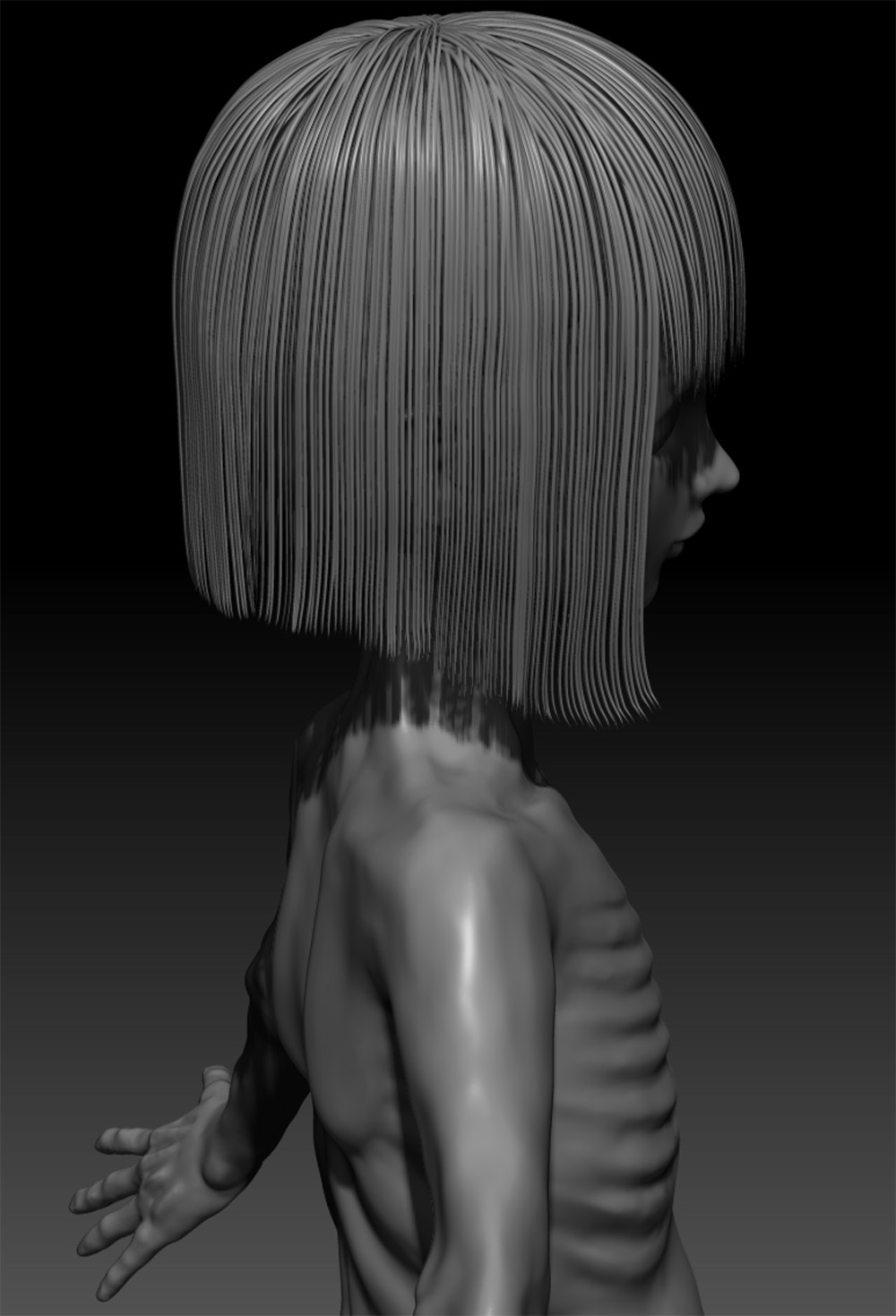 When I was making a woman body, I noticed the hidden nature of myself. I found that I really like the ribs on a woman's chest and the shoulder blades on her back.
At that time, I didn't know how to make good hair, so I made thin objects one by one. When I think about it now, I was crazy.
女体を作っていると自分の中の秘められた性質に気づくことがあり、私は胸部の肋骨と背中の肩甲骨がとても好きだということが分かりました。
髪の毛は良い作り方が分からず、1本1本細い何かを作るという、今考えると常軌を逸した作り方をしていますね。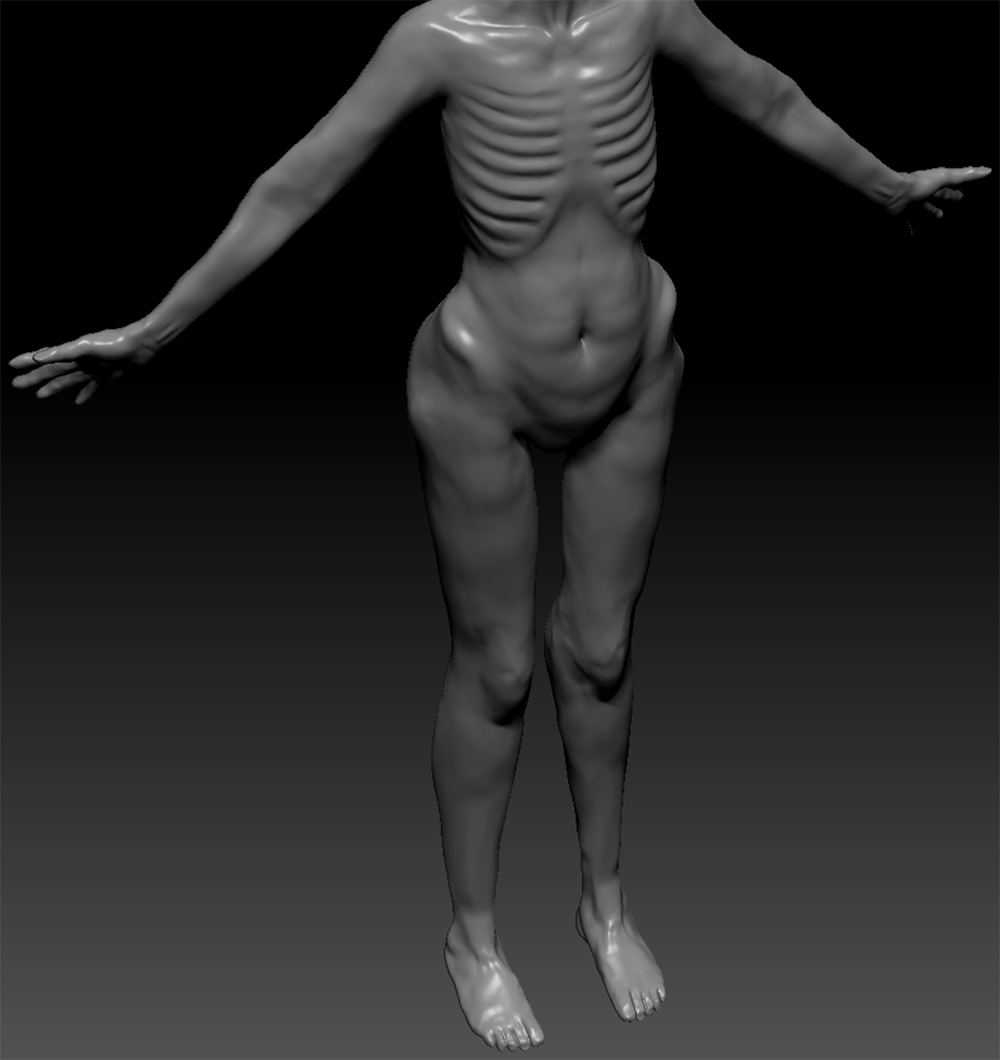 Unfortunately, this activity ended up being a halfway thing, neither an art nor a maker. However, I would like to use it for something again or try again.
残念ながらこの活動はアートでもMakerでもない中途半端なものに終わってしまったのですが、またいずれ何かに活用するか、再チャレンジしたいと思っています。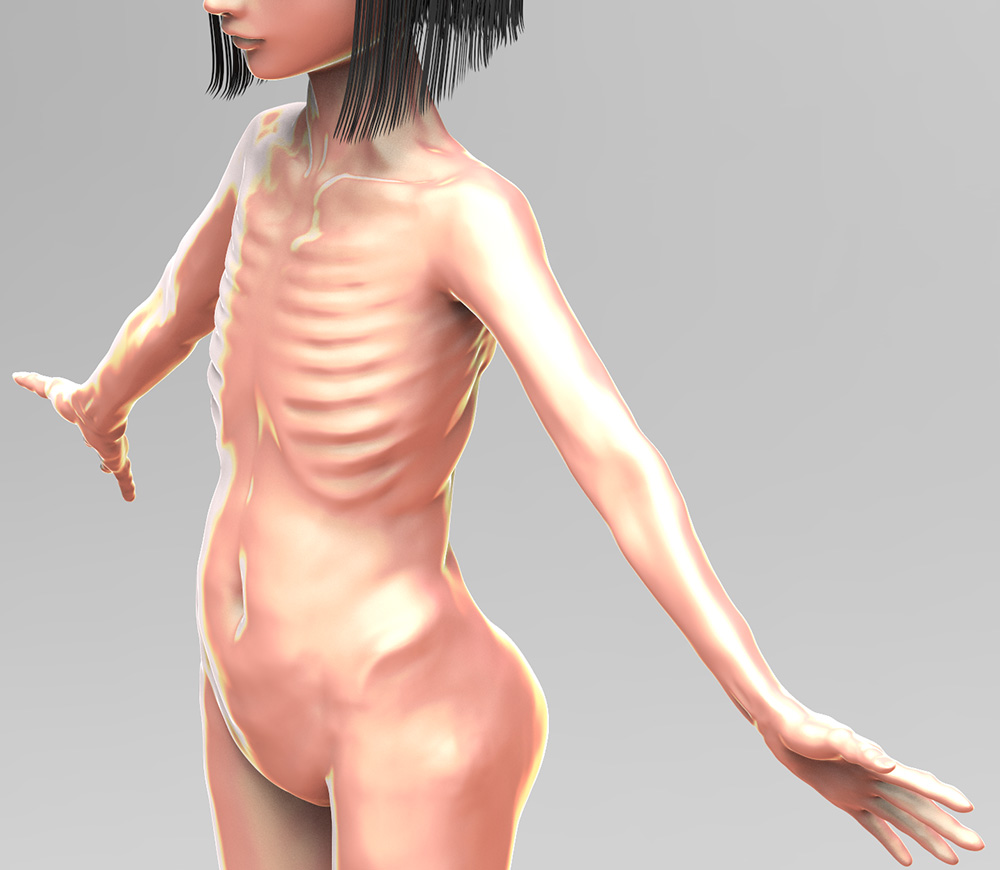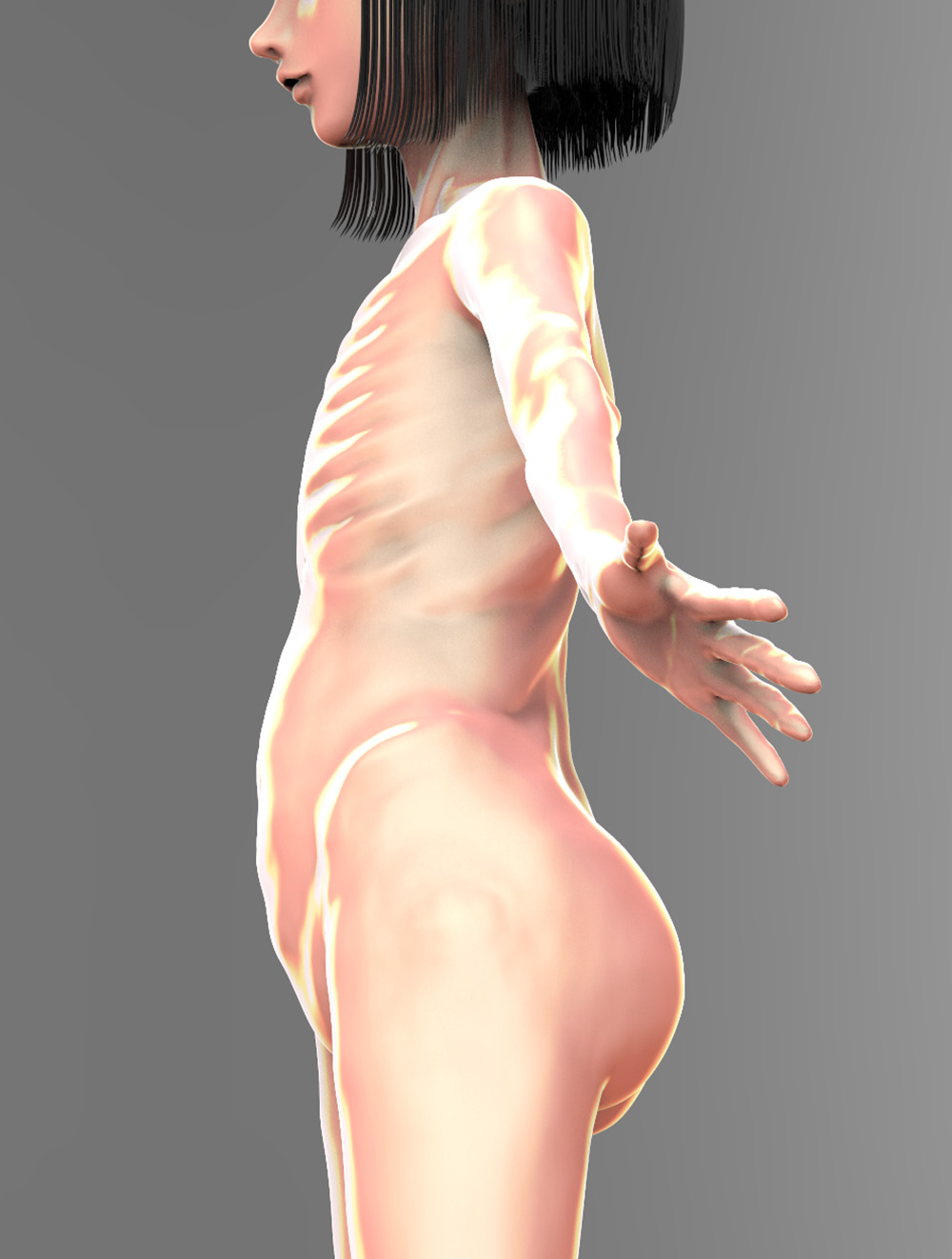 Image rendered with KeyShot.
KeyShotでレンダリングした画像です。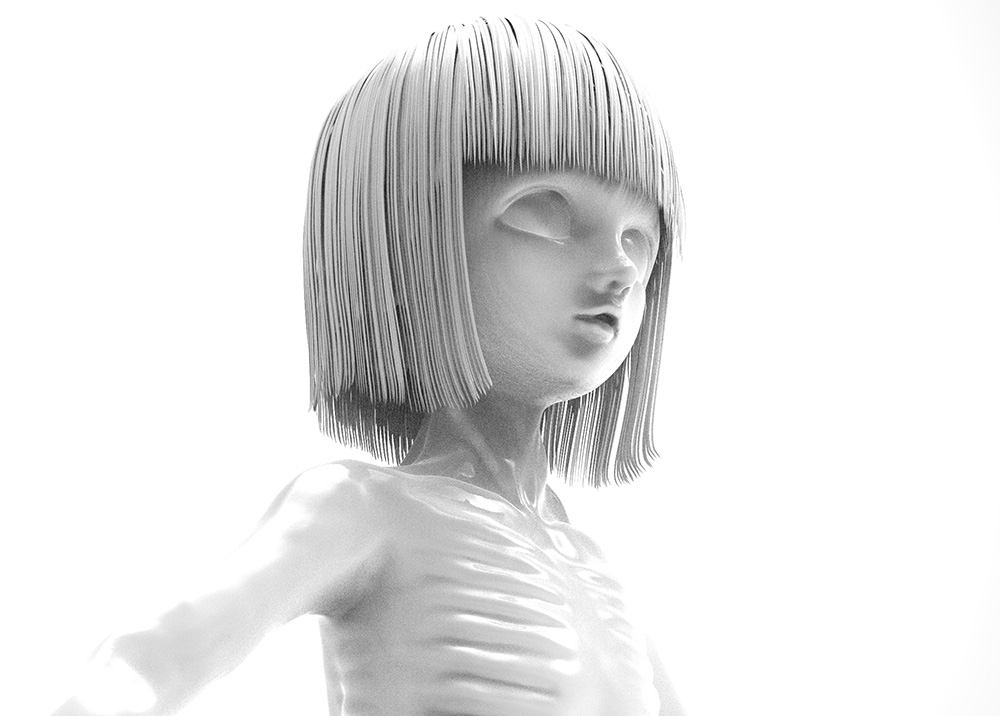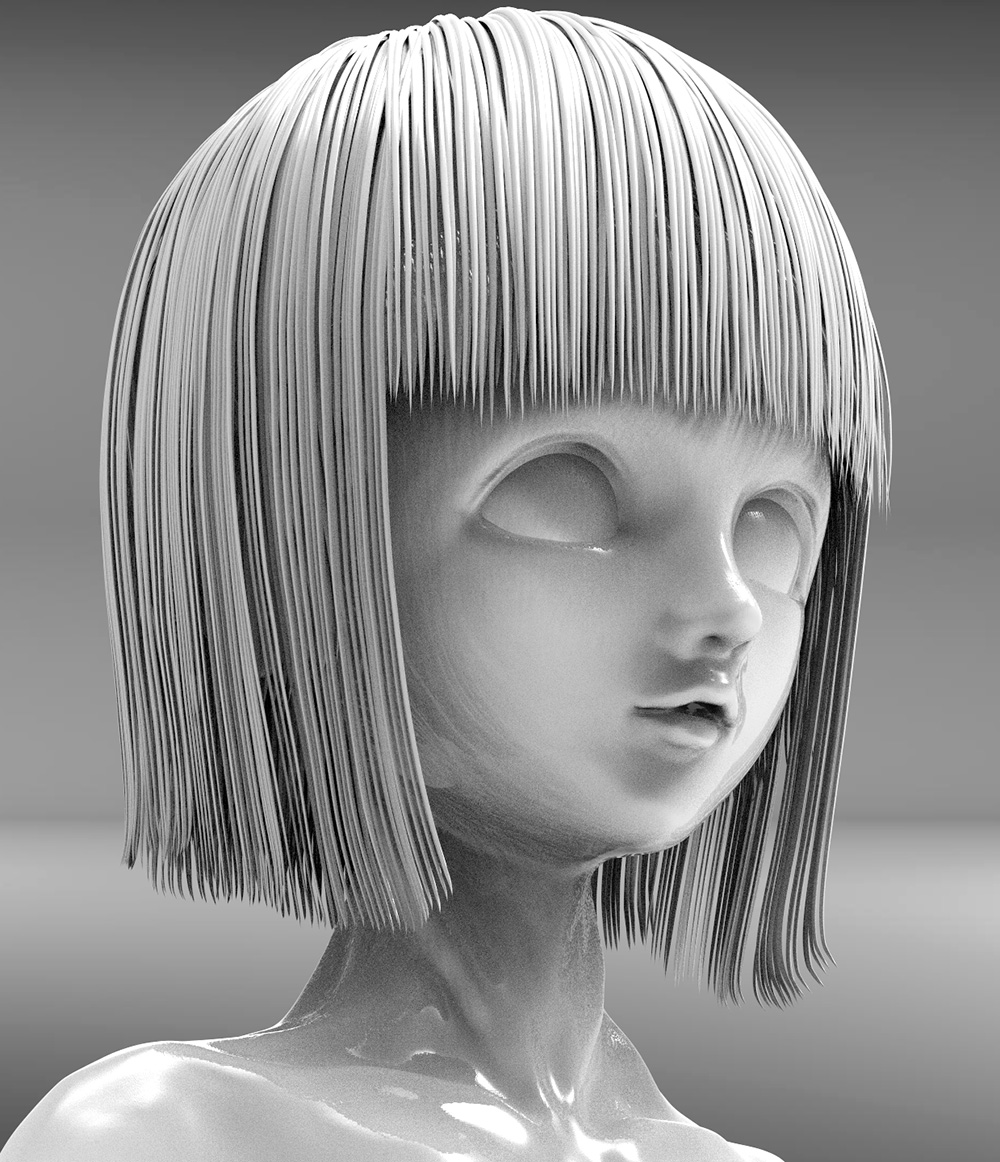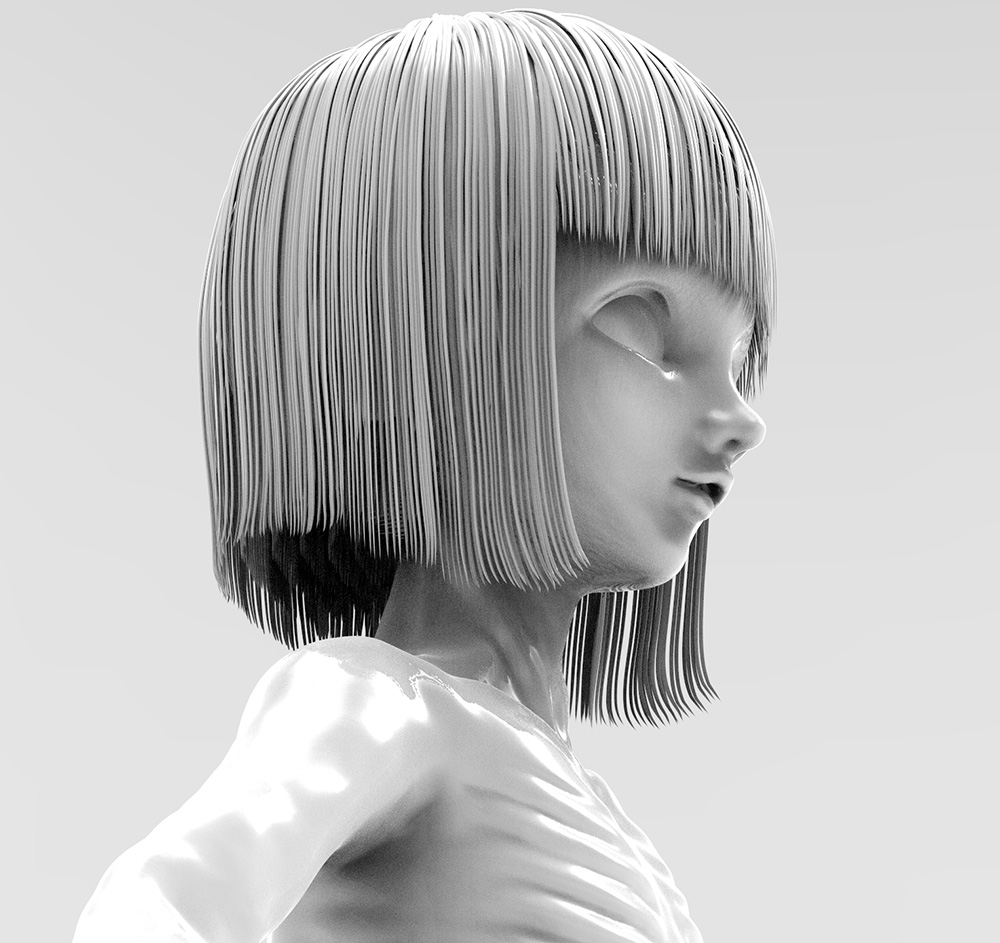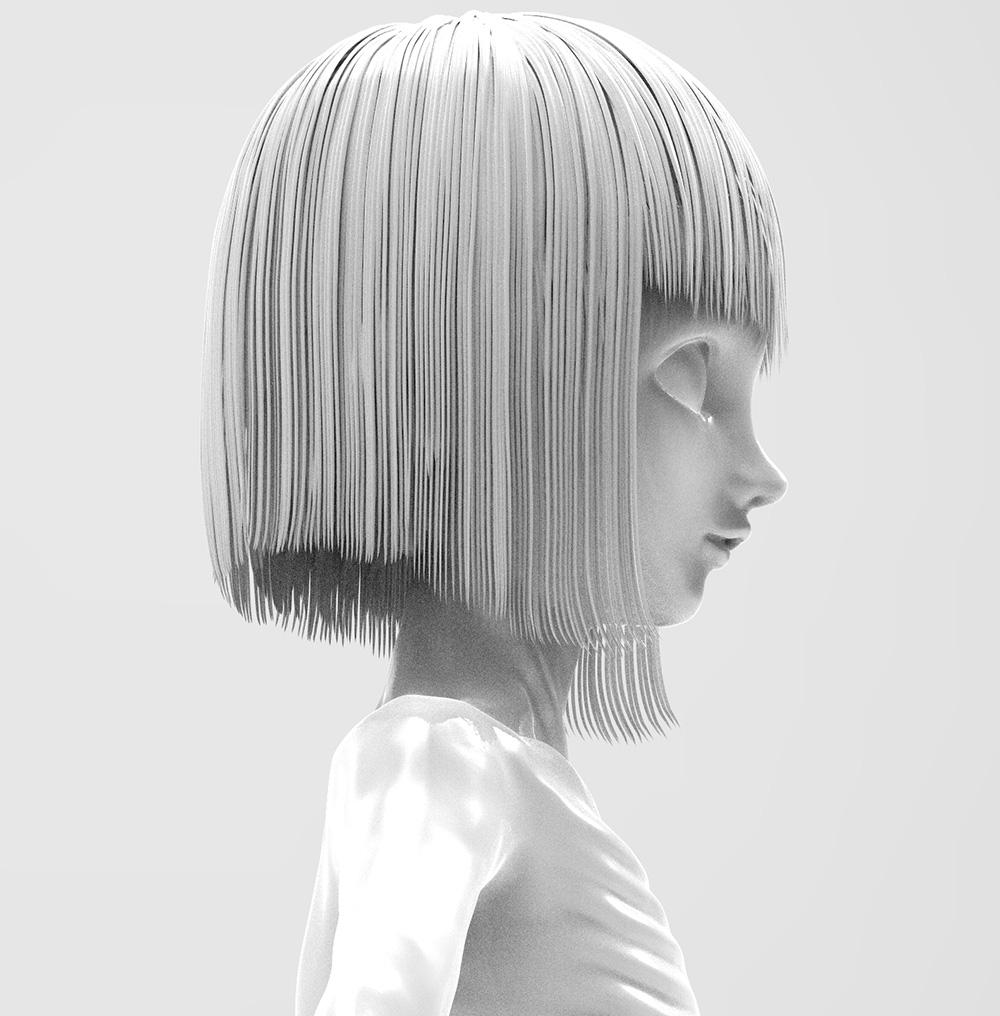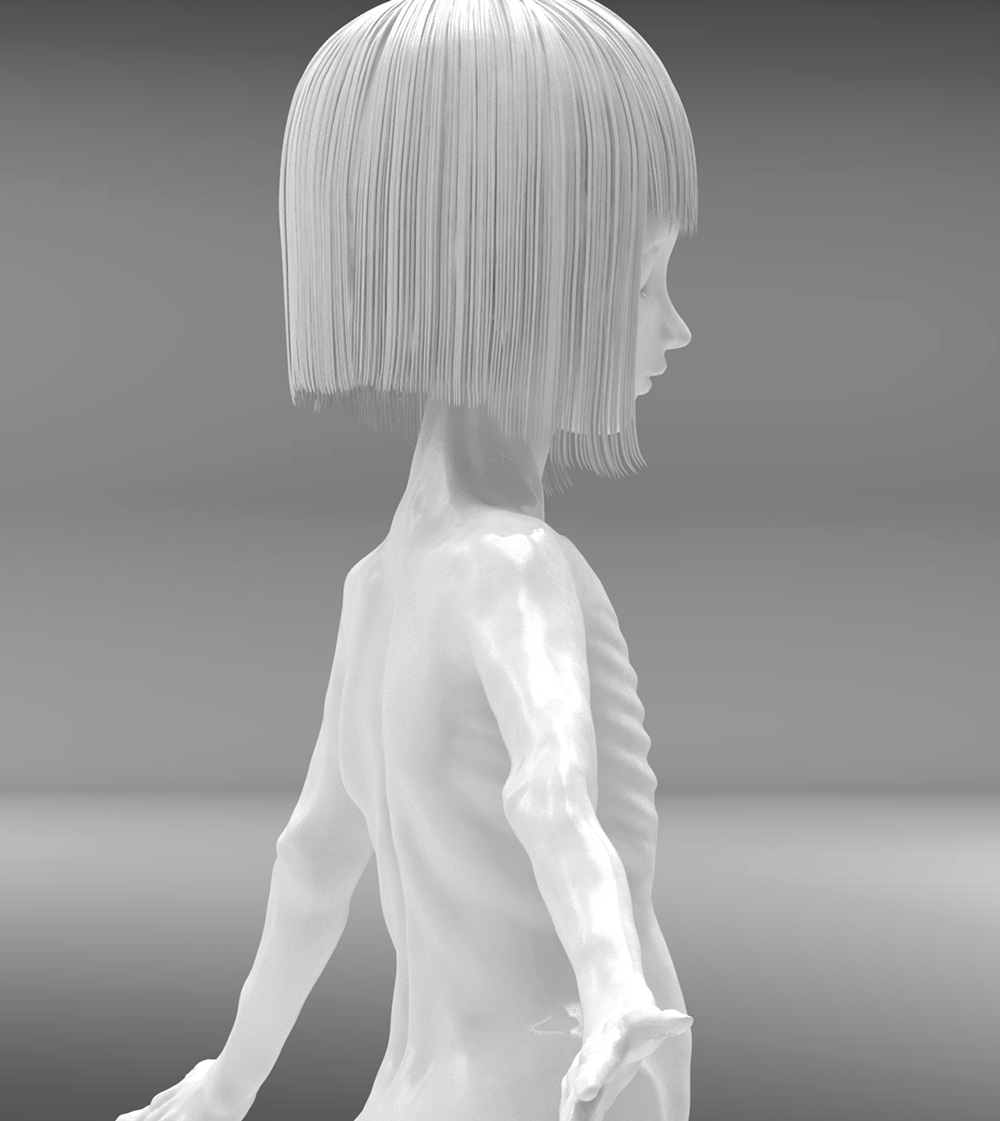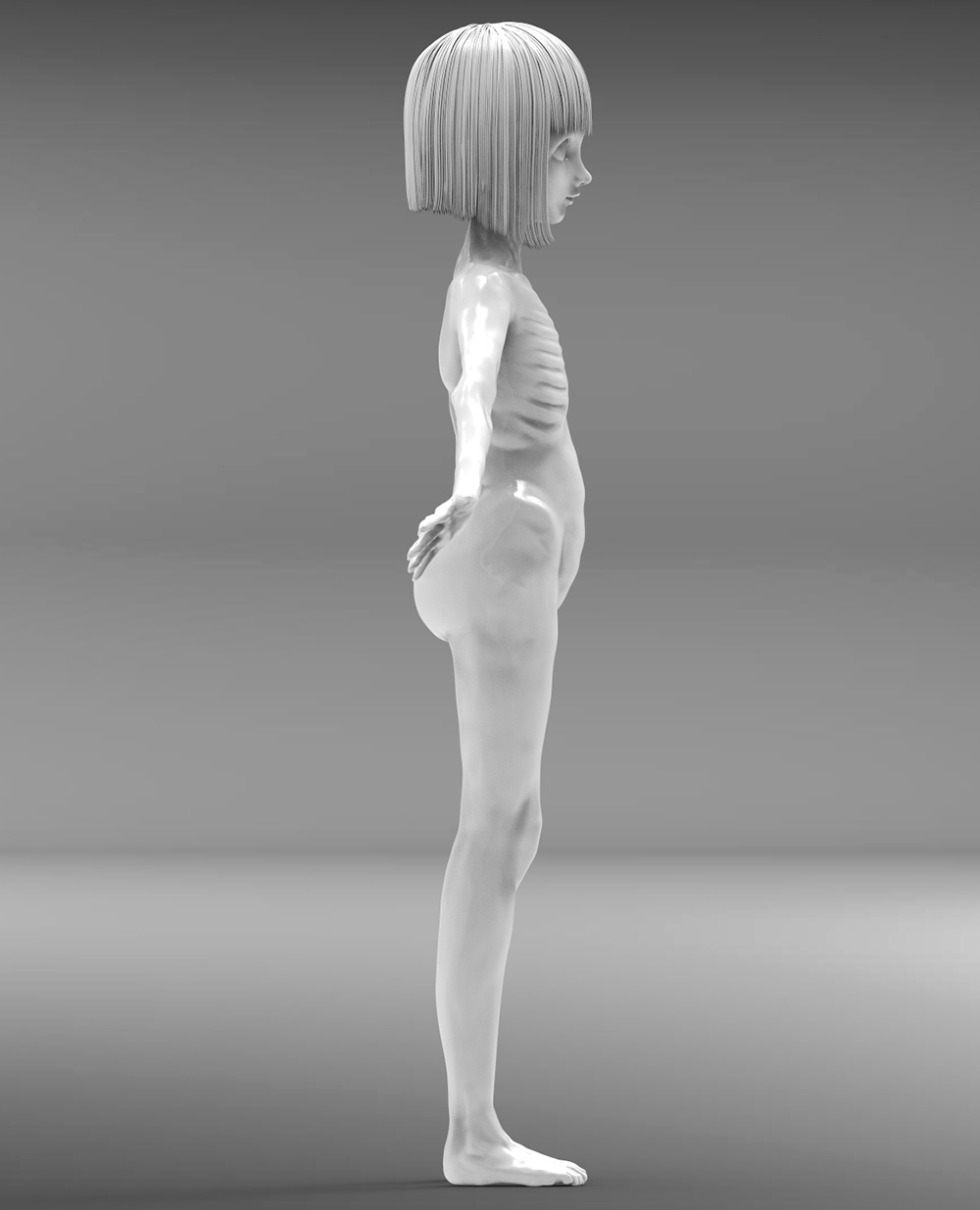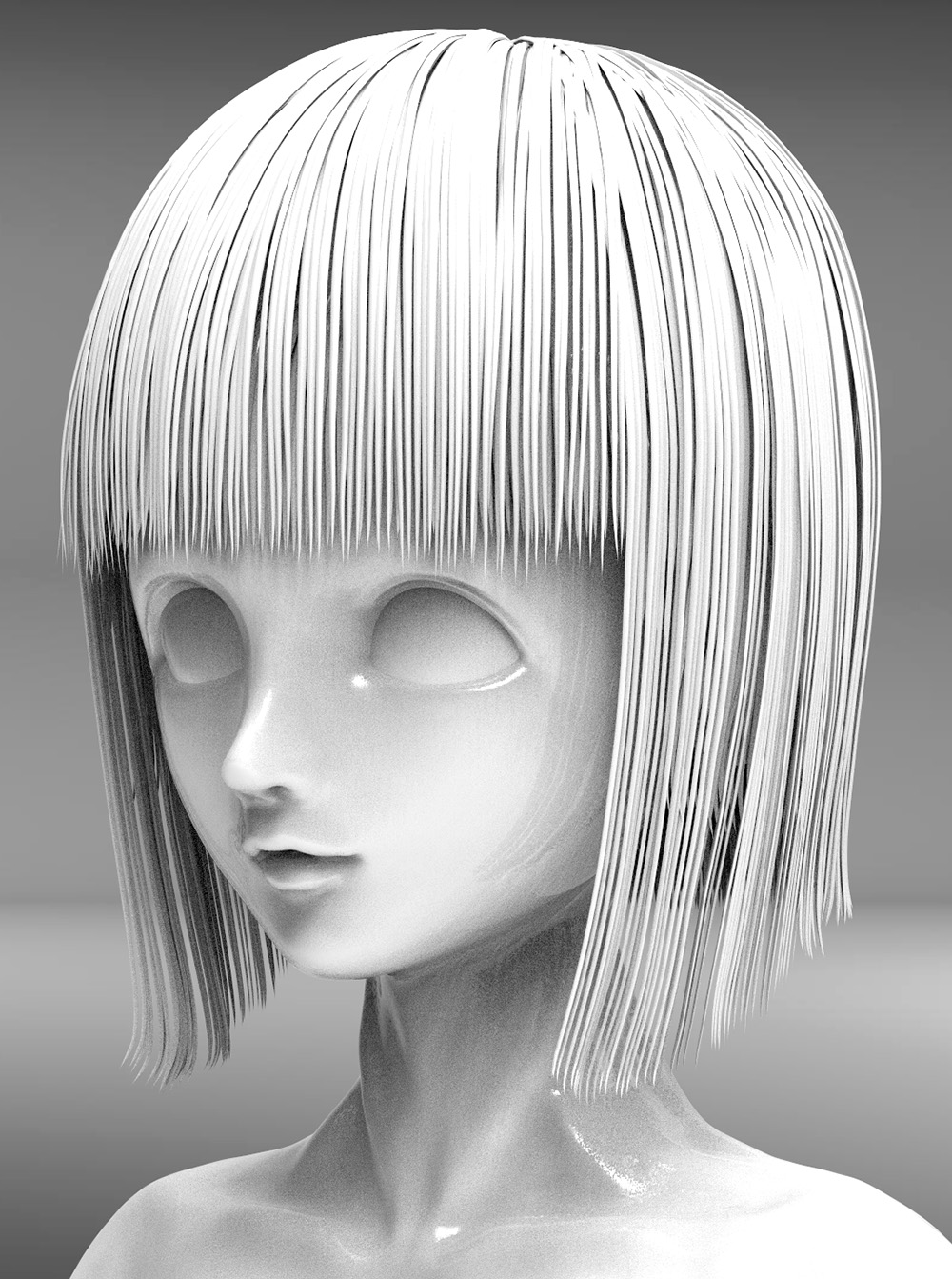 3D printed. The white one used PLA filament and the gray one output using HIPS.
3Dプリントしたもの。白いほうがPLAを使用、グレーのほうはHIPSを使用して出力しました。